Days Inn By Wyndham Brooklyn - New York
40.65207671

,

-74.00509941
New York

,

United States

|
117US$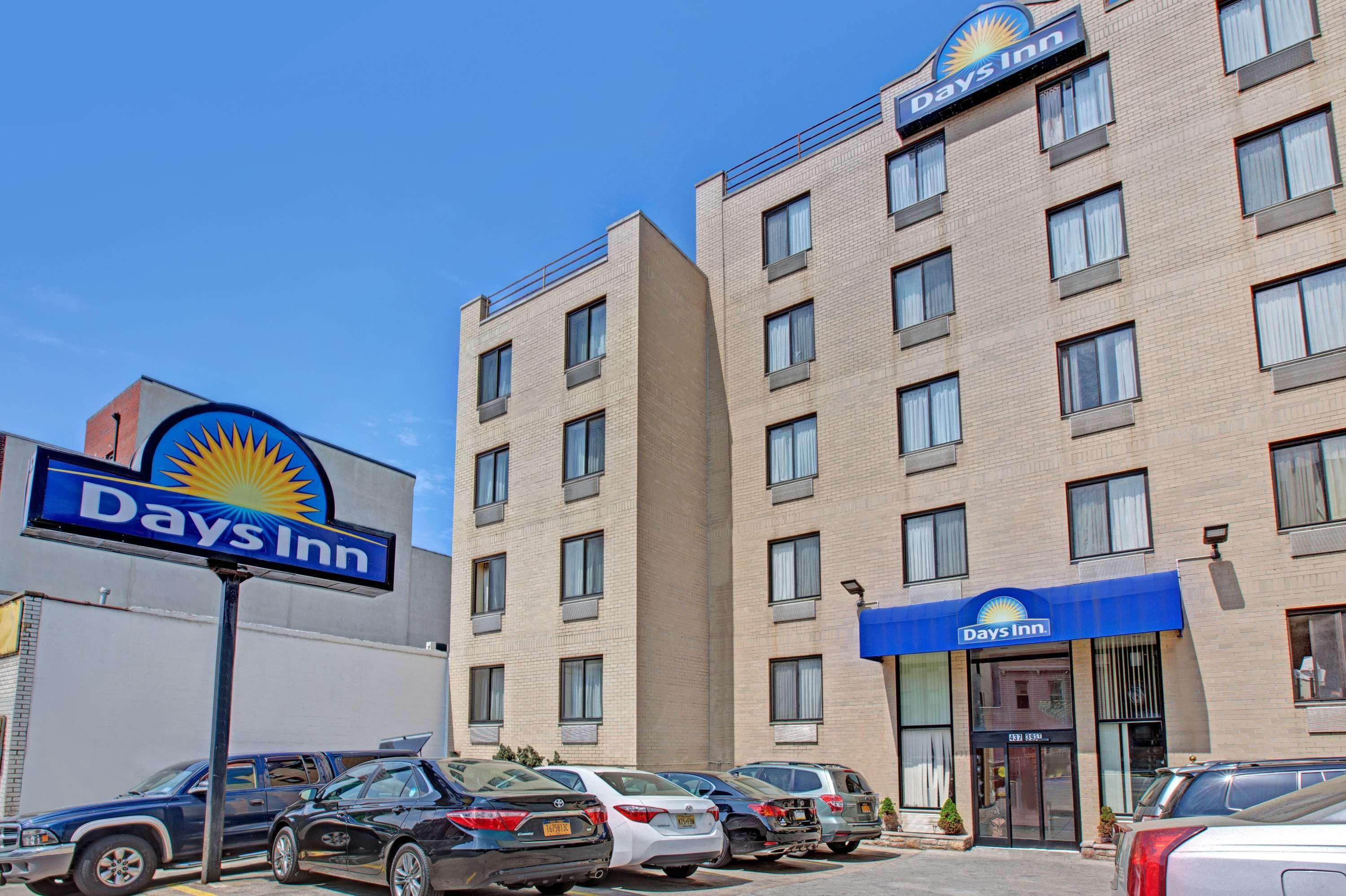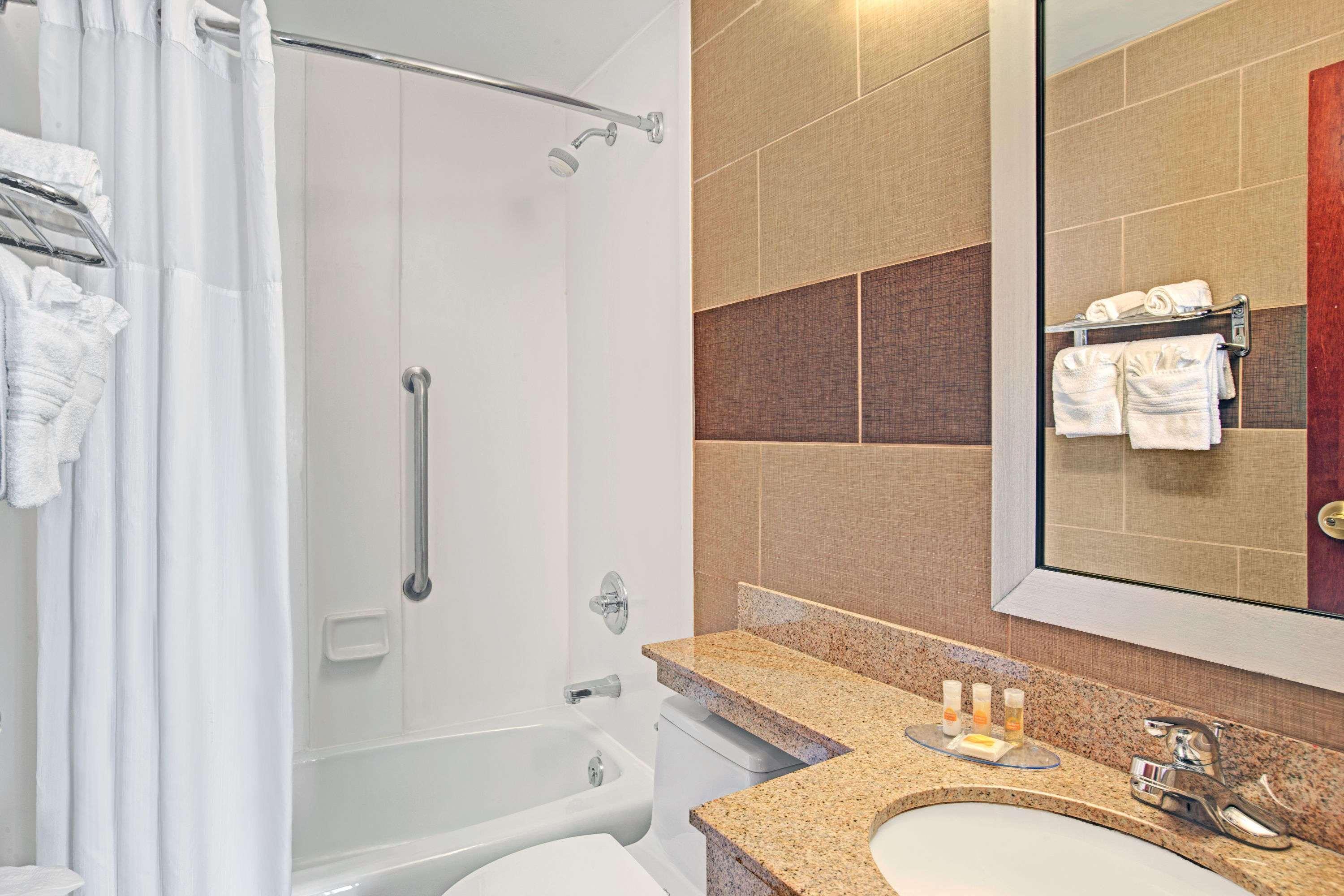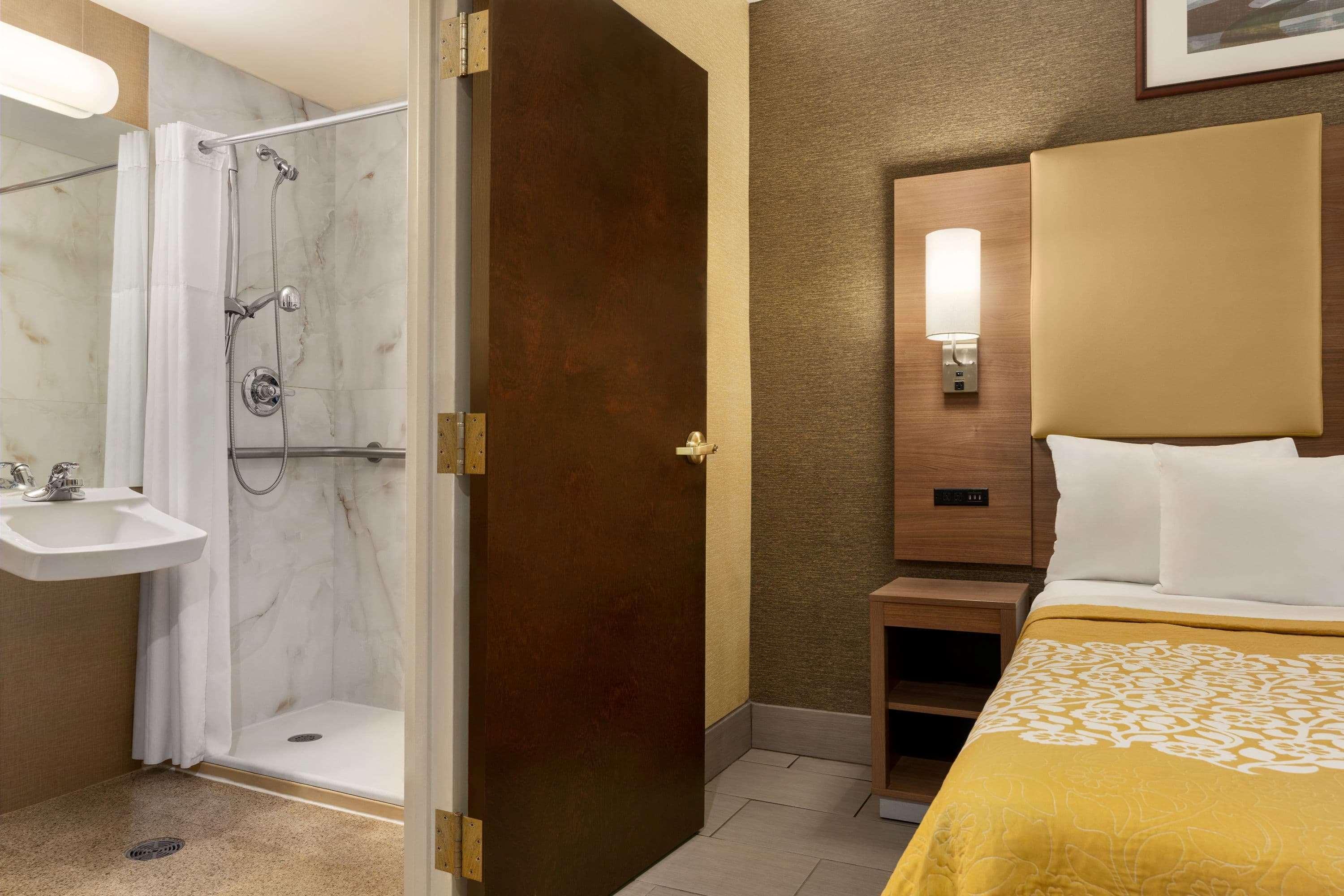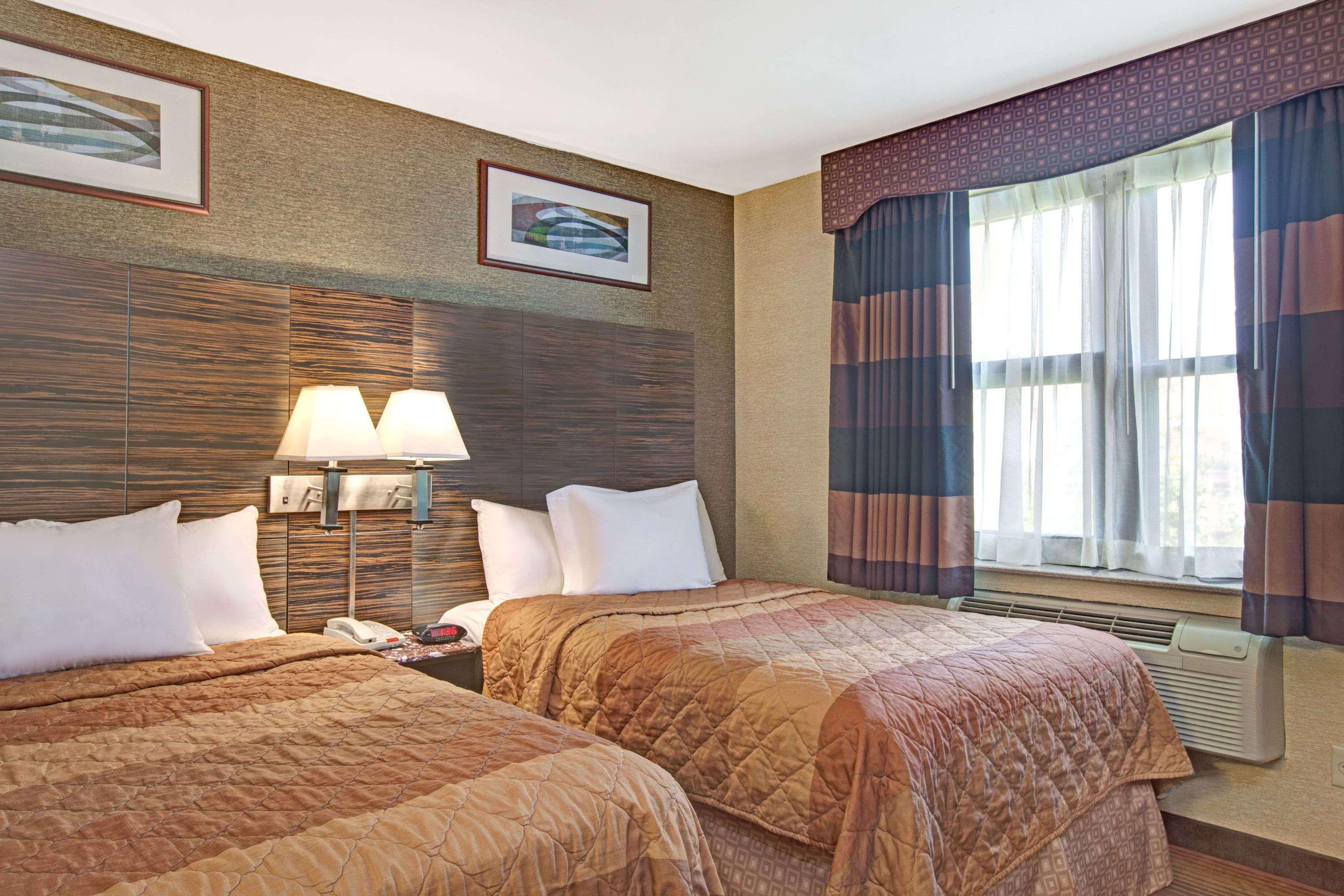 Address
437 39Th Street
,
New York
,
New York
,
United States
,
11232
, New York State
Overview
The 2-star Days Inn Brooklyn New York City lies around a 25-minute walk of Cuite Park. The hotel offers 24 hour front desk assistance, housekeeping and wake up calls as well as high-speed internet access in public areas.
Location
Located in Brooklyn district, this New York City hotel is within driving distance of World Trade Center Memorial Foundation. One World Observatory is set within 4 miles away.
39th Street & 4th Avenue bus stop is 350 feet from this accommodation and a 5-minute walk takes guests to 36th Street metro station. It is located within 26 minutes' drive of LaGuardia airport.
Rooms
Days Inn Brooklyn welcomes guests to 60 non-smoking rooms. Some of them come with a personal computer and WiFi along with ironing facilities. The private bathroom includes a separate toilet and a shower.
Eat & Drink
This property offers a complimentary American breakfast daily. Offering Mexican meals, Maria's Bistro Mexicano lies 500 feet away.
Leisure & Business
This hotel has a gym. This accommodation also provides a business center for those arriving on business.
Internet
Wireless internet is available in the hotel rooms for free.
Guest Parking
No parking available.
Year renovated:   2010.  Number of floors:   5.  Number of rooms:   60.
Facilities
General
Free Wi-Fi
24-hour services
TV
Elevator
Meeting facilities
Breakfast
Business
Business center
Fax/Photocopying
Room view
Sea view
Garden view
City view
Pool view
Landscape view
Room features
Free Wi-Fi in rooms
Air conditioning
Heating
In-room safe
Tea and coffee facilities
Ironing facilities
Media
Flat-screen TV
In-room computer
AM/FM alarm clock
Good to know
Check-in
from 15:00-23:59
FREE
Check-out
until 11 am
FREE
Children & extra beds
There are no cribs provided in a room. 
Pets
Pets are not allowed.
Rooms and availability

Bed options:

1 Queen-size bed

2 Double beds

Max:

2 persons
Queen Room Mobility accessible

Bed options:

Max:

2 persons
Queen Room Mobility or hearing accessible

Bed options:

Max:

2 persons
Location
437 39Th Street
,
New York
,
New York
,
United States
,
11232
, New York State
City landmarks
Nearby
Restaurants
220 36th St Industry City
Museum
World Trade Center Memorial Foundation
4.0 mi
Cemetery
Green-Wood cemetery
1.2 mi
34 34th St Building 6
Escher The Exhibition and Experience
3200 ft
Event hall
Grand Prospect Hall
1.2 mi
790 7th Avenue
An American Craftsman
4700 ft
Eighth Ave
Brooklyn Chinatown
4700 ft
14th St and 8th Av Subway Station
Gallery
Tabla Rasa Gallery
4200 ft
787 7th Avenue at 51st Street
Equitable Gallery
4700 ft
Church
Basilica of Our Lady of Perpetual Help
1.1 mi
Park
6/15 Green Community Garden
5100 ft
6 Bay St
Van Brunt Stillhouse
1.3 mi
155 Bay Street
Red Hook Swimming Pool
1.3 mi
1289 Prospect Avenue
Juice Box Wine & Spirits
1.3 mi
219 Prospect Park West
United Meat Market
1.4 mi
Square
Bartel-Pritchard Square
1.4 mi
Store
Fairway Market Red Hook
1.5 mi
77 19th St
Breuckelen Distilling
1.3 mi
E. 42 Street Between 1 Ave. and 2 Ave.
Tudor Grove Playground
2000 ft
Restaurant
Salt and Pepper Restaurant
2200 ft
Restaurant
La Gran Via Bakery
2200 ft
Getting around
Airports
John F. Kennedy International

(JFK)
14.3 mi
Train
50th Street (BMT West End Line)
1.2 mi
55th Street (BMT West End Line)
1.5 mi
Metro stations
36th Street (BMT Fourth Avenue Line)
1000 ft
You can book a shuttle, once your reservation is complete.
Reviews
Leonard

a heating system, multi-channel television and a writing desk were a bonus. appreciated the way our queen room was arranged. dell water is not far from the hotel. plus it was max 15 mins walk to the lake. good stay, as always.

Kenneth

Prime location and accommodating staff!

Free Wi-Fi was working perfectly. A heating system, flat-screen television and an ironing set in the room and a comfy bed...

missing

I noted that many of the issues that had come up on reviews in the past had been taken care of...i.e., staff attempted to be courteous at all times, breakfast area had been moved to second floor, rooms were clean, wifi was available. For the price in N.Y. I thought all in all it was a decent and clean hotel, and appropriate to its price range.

The rooms are very small, with less than 5 inches between the foot of the bed and the side wall.

missing

Location-near good subway line.

The smell of smoke in halls.

missing

We arrived early in nyc - like 06:00 am (as do most trans-atlantic flights from Africa) and even though the check-in time was 15:00 pm they took pity on us (taking into account that we just got off a 17 hour flight) and speedily prepared our room. We were offered a cup of coffee and waited a mere 30 minutes before our room was ready and we could enjoy a relaxing shower. It's little things like this that will stick in my mind when next considering a hotel in nyc as they could have stuck to the rule of the booking (typical of most hotels) and availed our room to us much later.

missing

Clean rooms, courteous staff. Good free breakfast

Not a big fan Of the neughborhOod.

missing

In general I found my stay at the hotel more than adequate. I stayed there for ten days and every day the room was cleaned and the towels were changed . I had a problem with my shower at my last day, and they changed my room on the spot. Moreover, every time I called to ask for something they responded very quickly. The location was very good, its only a five minutes walk to the subway (36th ). It only takes about 25 minutes to times sqaure when you ride the N train. Breakfast is more than just fine a good range to choose from

Room was very small, yet it is comfy if ur staying alone The neighbourhood in not nice

missing

Nothing. Staff was rude. Had an attitute. No customer service. Even Manager cant talk properly. Doesnt care about guests.

I didnt like everything. Room wasnt clean. Before registration on Booked.net I did comment as "need parking spot, clean room and 2 more towel." None of them were done. Never will stay there anymore.

missing

It is close to the subway (36 st), the staff are friendly. WiFi

Poor condition of our room and bathroom. Small room. Minimal continental breakfast. Very limited parking. Always had a problem with the lock.

missing

The room not very clean and im not happy I never come back in this hotel Thanks

The shower doesn,t work And mutch trafic and why you not put the 2 windows ? Thanks

missing

The housekeeping staff was friendly and did the best they could with the facility

Very limited parking, Poor condition of our room and bathroom. Stained chair. Lousy towels.

missing

Close to subway stop, free parking (although limited), low price. Good, cheap hotel in a good area.

Vey small room, minimal continental breakfast, no public sitting area.

missing

Bed was comfortable

Room was dark and tiny - like staying in a dark closet

missing

I was permitted to check in earlier, just when I arrived and was very tired

missing

The beds were really comfirtable n friendly staff.

There was no microwave in the room as advertised and he wiring was very slow
FAQ
How far is Days Inn By Wyndham Brooklyn from the city center?
Days Inn By Wyndham Brooklyn is located in Brooklyn district in the heart of New York City.
What landmarks can I find in vicinity of the Days Inn By Wyndham Brooklyn?
The multi-purpose indoor arena "Barclays Center", set within 2 miles from the Days Inn By Wyndham Brooklyn as well as the oval landscaped park "Grand Army Plaza" placed just a 10-minute drive away are well worth visiting. If you are willing to explore even more landmarks in New York City, attend Tudor Grove Playground located within a 8-minute stroll from the property.
Which airport is the closest to the 2-star Days Inn By Wyndham Brooklyn New York City?
The closest airport to the 2-star Days Inn By Wyndham Brooklyn New York City is LaGuardia airport (16 miles) and it is reachable with a 25-minute drive.
Is there parking at Days Inn By Wyndham Brooklyn?
Yes, Days Inn By Wyndham Brooklyn features parking lot available on site.
Can I have lunch or dinner next to the New York City hotel?
Restaurants near the New York City hotel include Maria's Bistro Mexicano (500 feet) featuring Mexican dishes and Kofte Piyaz Restaurant (600 feet) famous for Turkish cuisine.
What time is check-in and check-out at the New York City inn?
Guests of the New York City inn can check in from 3 PM to 11.59 PM and check out from 11 AM.
How much does it cost to stay at Days Inn By Wyndham Brooklyn New York City?
The price for a room in Days Inn By Wyndham Brooklyn New York City starts at $116.
What payment methods are available in Days Inn By Wyndham Brooklyn?
At Days Inn By Wyndham Brooklyn you can pay using Visa, Mastercard and American Express.
Which amenities are included in the rooms of Days Inn By Wyndham Brooklyn?
Each room at Days Inn By Wyndham Brooklyn offers a flat-screen TV with satellite channels, some units feature private bathrooms along with shower/tub combinations.
Is free internet provided in the hotel?
Yes, the hotel provides WiFi in public areas free.
Is Days Inn By Wyndham Brooklyn equipped with facilities for disabled persons?
Yes, wheelchair access and rooms with facilities for disabled are provided at Days Inn By Wyndham Brooklyn for guests with special needs.
What is the cancellation policy in Days Inn By Wyndham Brooklyn New York City?
Days Inn By Wyndham Brooklyn New York City provides free cancellation.